Next week is ALIS Conference in Los Angeles, a best-in-class industry conference for hospitality investment professionals. We have had a chance to attend a few times and have really enjoyed it. Unfortunately, we won't be participating this year. Instead, we decided to put together a 2014 year-in-review update for the U.S. hotel industry. We thought it would be a good material to prepare you for the conference or give you some topics to discuss.
You can download the entire presentation here: 2015-01 ALIS Update (PDF, 7.5 MB)
Here are some highlights:
2014 transaction volume was off the charts! We recorded 1,151 transactions in the United States with a gross dollar volume of $33.5 billion. That's 70% higher that 2013 in transactions and 55% in dollar volume.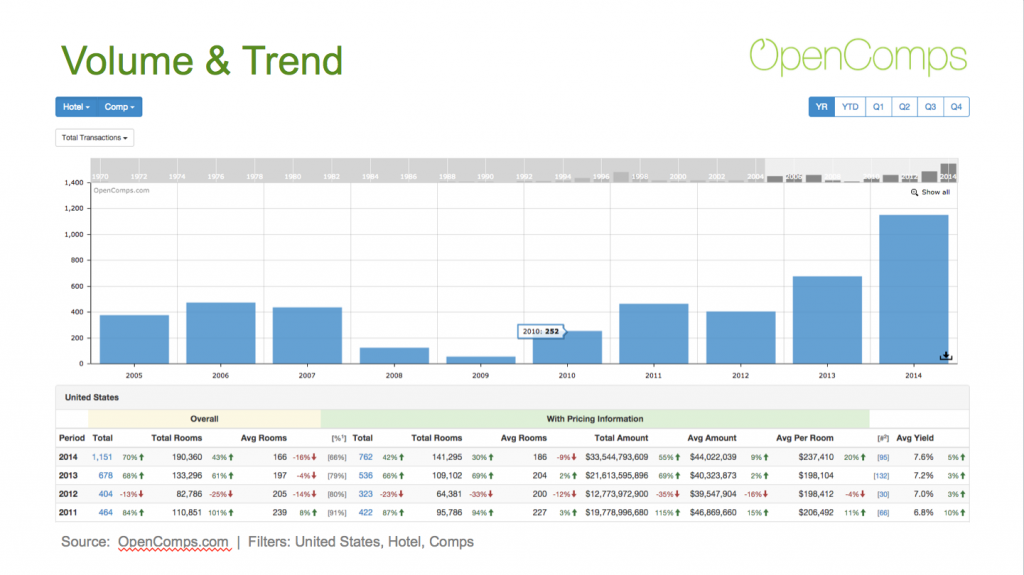 JLL was the leading non-M&A/non-IB owner's broker in the United States with $1.7 billion transacted over 29 transactions. They were followed by Hodges Ward Elliott, HFF, CBRE, The Plasencia Group, Eastdil Secured and Hotel AG. Hotel AG led the brokerage firms ranking in terms of number of transactions with 46 transactions.
We have a feel that we may be missing proper assignment of deals for Eastdil Secured because they are so much more dominant in the other asset classes. If you are broker, make sure that your transactions are properly accounted for in OpenComps, so you can get the credit you deserve.
The presentation includes interesting slides on the top buyers, buyers' origin and sellers in 2014. Also the information is segmented by brand, property type and location.
As a bonus feature, we decided that it would be fun to illustrate how in one click one can generate interactive maps of the properties that a select buyer has bought or sold over the given period. We created a series of maps illustrating the acquisition activity of the major public REITs from 2010 through end of 2014. Here are few samples: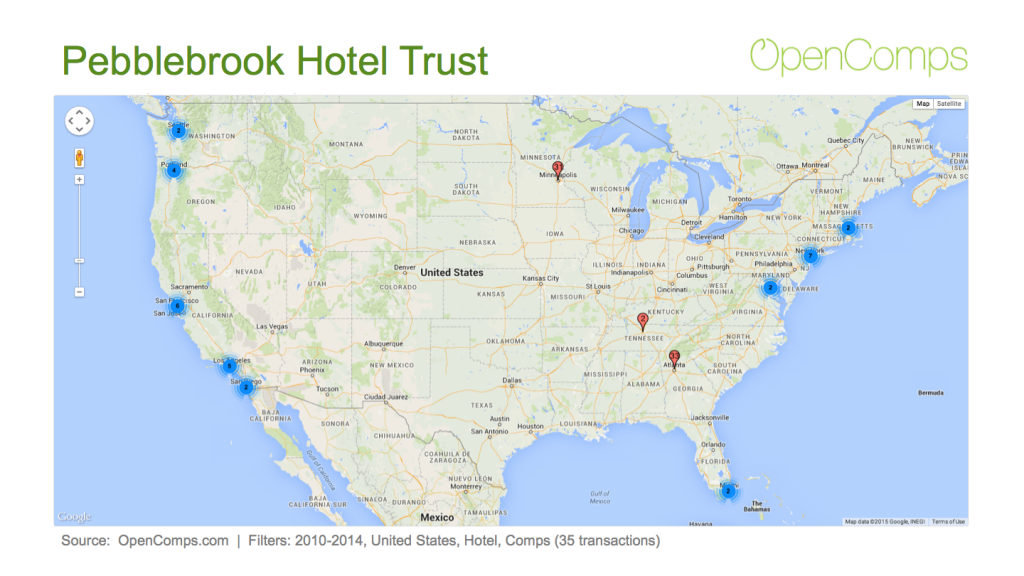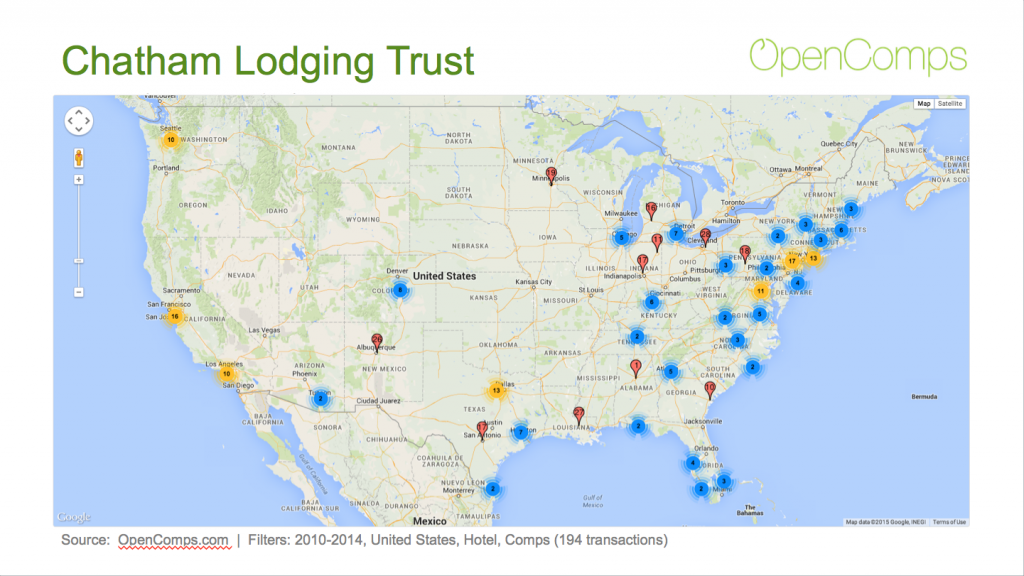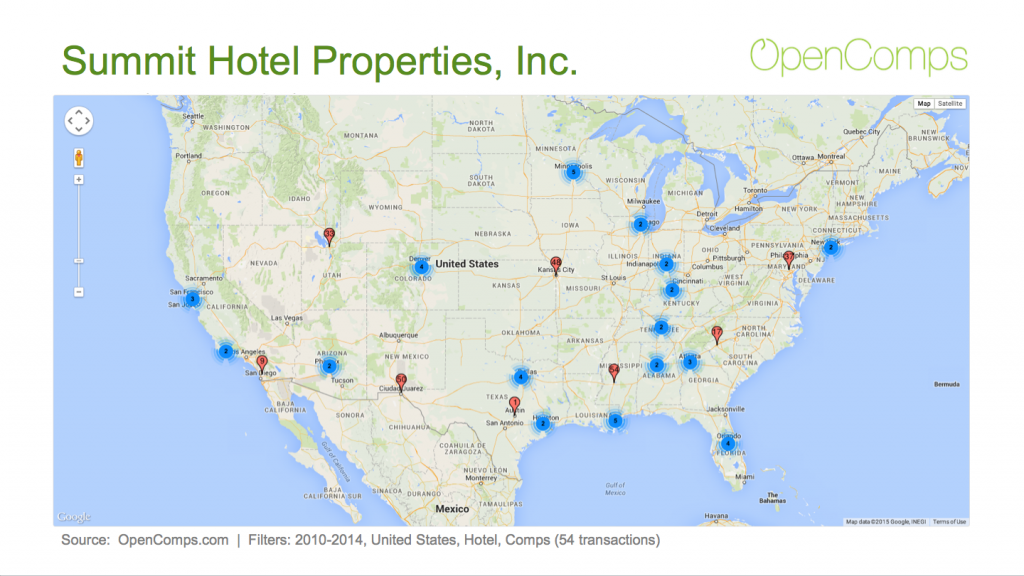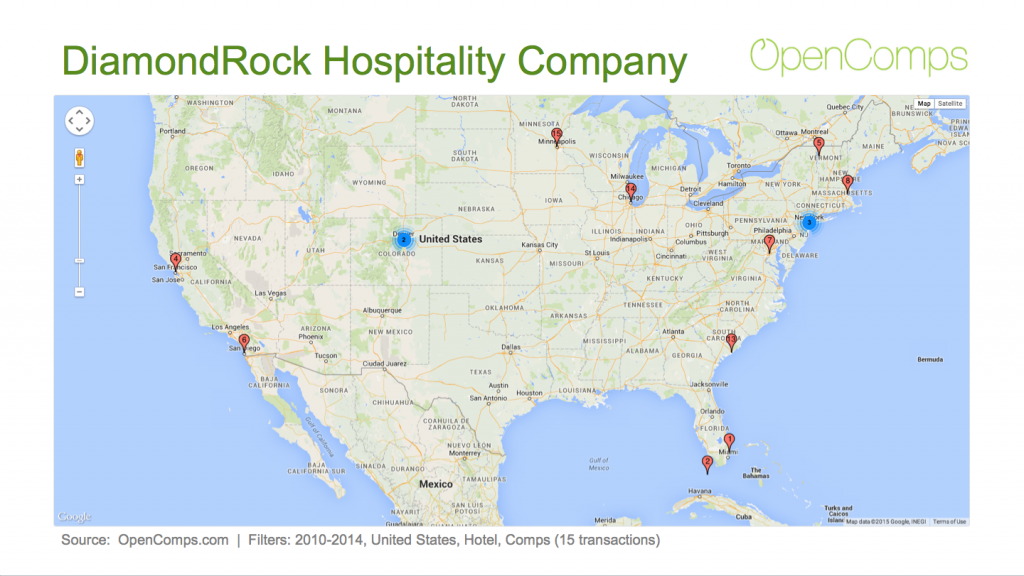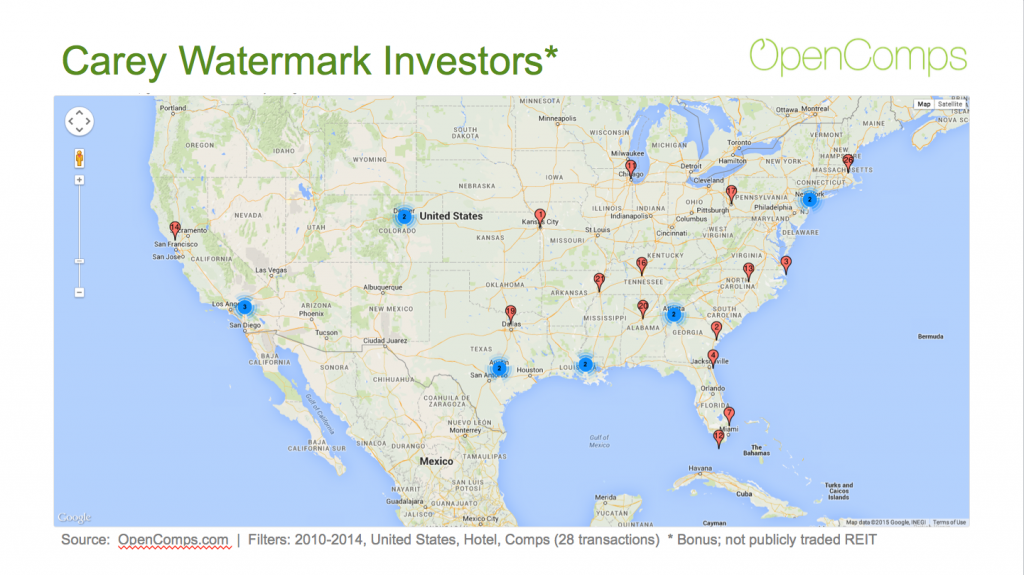 Don't forget to download the full presentation here:
2015-01 ALIS Update (PDF, 7.5 MB)