In OpenComps, easy and intuitive design is on top of our minds. To find something on OpenComps, we have a large search bar persistently on top of every page. It is big, it's easy, it's quick. (And did you know that pressing "/" on your keyboard on any screen, brings you inside that search bar? Type "?" (Shift+/) to see all keyboard shortcuts.)
However, this basic search is like shooting with a canon; it searches for the given keywords in all database fields at once. Sometimes to kill the right bird, you need to shoot with a rifle, a more refined and precise instrument. This is where Advanced Search — available to all PRO subscribers — comes into play.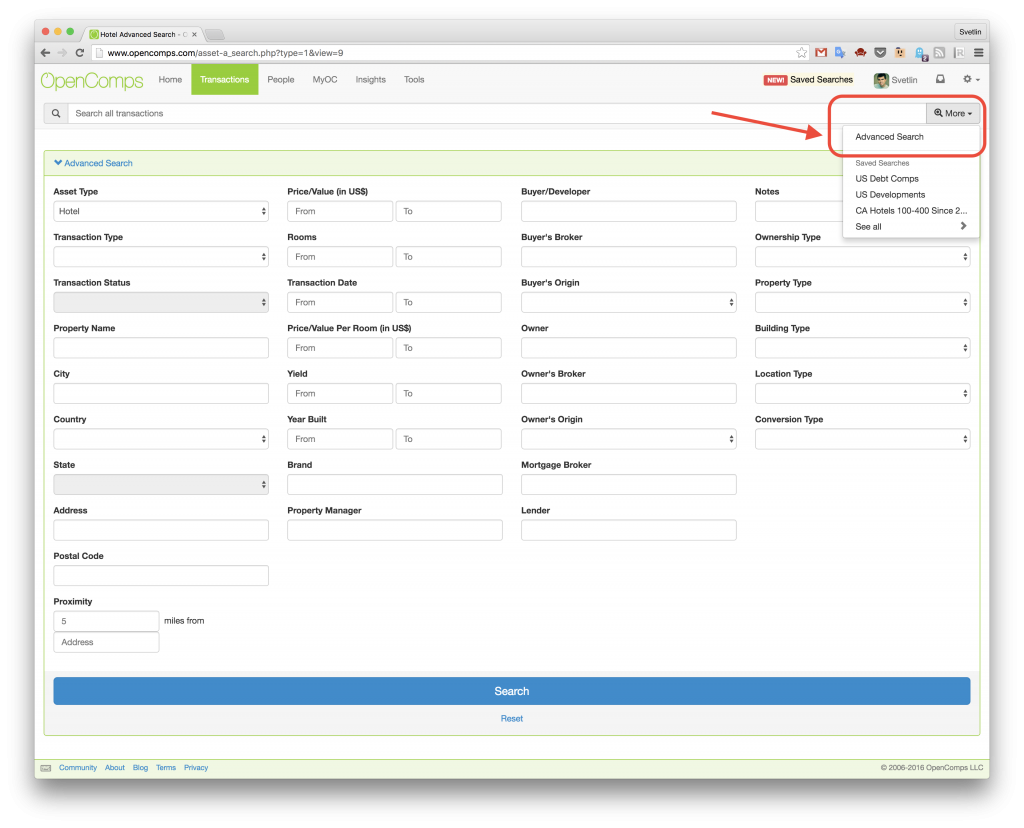 You can find Advanced Search in the More dropdown at the end of the basic search field. On mobile, it is on the rightmost on the home row of buttons at the bottom of the screen. Or, you can type "a /" (a followed by /) as a keyboard shortcut (because you are a power user!).